Market Match Limit Lifted!
Unlimited Market Match, Market Umbrella's SNAP incentive program, extended through September 30, 2021!
Vendors
Windfield Farm Bakery
It saddens us to announce that Rob and Suzie of Windfield Farm Bakery are saying goodbye after 25 long and beautiful years of baking for their cherished customers at the Crescent City Farmers Market. Their last market with CCFM will be Tuesday, October 1st. On this day, we will witness the birth of a new generation of bakers as the Bancks pass their bakery on to their son and daughter in law. Come say goodbye to Rob and Suzie and hello to the new faces of Windfield Farm Bakery. They'll have all the ooey gooeys, morning glory muffins, and famous Rob advice ready for you - just the way you remember.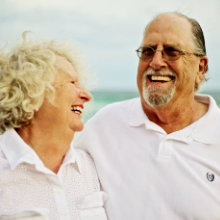 Contact: Suzanne and Robert Banck
Phone: 504-839-8919
Email: windfarm@bellsouth.net
Location: Franklinton, LA
Products: Breakfast pastries, dessert bars, cookies, sandwiches, granola, and breads
---
About Us
Market Umbrella is an independent nonprofit 501(c)(3), based in New Orleans, whose mission is to cultivate the field of public markets for public good. Market Umbrella has operated the Crescent City Farmers Markets (CCFM) since 1995.
The Crescent City Farmers Market operates weekly year-round throughout New Orleans. The CCFM hosts nearly 60 local small farmers, fishers, and food producers, and more than 150,000 shoppers annually.