Market Match Limit Lifted!
Unlimited Market Match, Market Umbrella's SNAP incentive program, extended through September 30, 2021!
Vendors
Ollie's Tamales
Jonesing for Ollie's Hot Tamales or their authentic hogshead cheese? Wondering where you can find them during Ochsner and Rivertown's summer break? Bucktown is your answer! These hand-rolled hot tamales all started as a holiday family tradition, then became a roadside food cart and evolved into the thriving local business it is now! Find mother-daughter duo Claire and Wendi on Friday from 3 pm -7 pm at our Bucktown Market. Swing by and pick up a dozen of your favorite tamales, a pound of hogshead cheese or stuffed peppers!
Now taking phone orders. Please call 504-610-7326 to place your order. Delivery available. Minimums apply.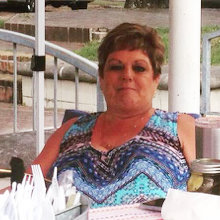 Contact: Clair Wahl
Phone: 504-610-7326
Email: ollie114@yahoo.com
Location: Slidell, LA
Products: Traditional and New Orleans style tamales
---
About Us
Market Umbrella is an independent nonprofit 501(c)(3), based in New Orleans, whose mission is to cultivate the field of public markets for public good. Market Umbrella has operated the Crescent City Farmers Markets (CCFM) since 1995.
The Crescent City Farmers Market operates weekly year-round throughout New Orleans. The CCFM hosts nearly 60 local small farmers, fishers, and food producers, and more than 150,000 shoppers annually.